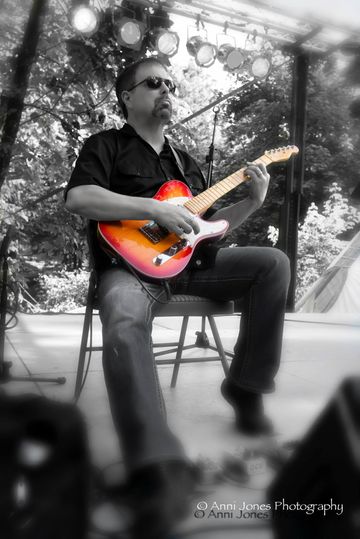 Hi! I'm Dave Day, guitarist for the band Mercy featuring Lynda Morrison.  I'm also a guitar instructor specializing in various styles on acoustic and electric guitar.  I offer guitar lessons via Skype or FaceTime.
I design my lessons based on the students skill level, learning style and desired direction. Everything from beginner to advanced.  We learn a lot and have fun while doing it!
Do you have a dream to play guitar in a band or as a solo act?  I can help! Are you hoping to record as a guitar player some day? I can help! Maybe you only want to play for yourself or your family in your living room...I can help! Want to help lead worship in church one day? I can help!!
Playing the guitar can be fun, relaxing, therapeutic and even life changing!  It's been all of that for me and more.  I would love to help you realize your dream of playing the guitar no matter where you plan to go with it.
If you have a computer along with a webcam then there's nothing holding you back.  If you don't have a Skype account it's very easy to download one for free!  If you have a Mac then chances are you already have and use FaceTime!  All you have to do is contact me at blindguava@gmail.com, or you can go to the "Contact" page of this website and message me that way. You can also visit my website davedayguitar.com and find out a lot more there! We can discuss the details via email and get you set up.
If you'd like to hear what I can do then just click on the "Audio" page and play any of the songs listed.  If there is guitar in the song then that's me!  :-)  You can also go to my YouTube channel "Dave Day - Guitarist" and check me out there!
Thanks for checking this out and I look forward to hearing from you!
Previous events
Southern Oregon's best indoor music venue!
Rogue Valley Manor, 1200 Mira Mar Ave., Medford
A social distanced performance for RVM's 1000 residents via their Channel 900 network.